For Service please call: 209-795-3593
Services Offered:
We Service the entire family of Watkins Spas: Hot Spring, Limelight, Tiger River, Hot Spot, and Solana
Vacation home Spa & Hot Tub Service & Repair
Spa & Hot Tub Maintenance and Cleaning
Spa & Hot Tub Parts including: Filters, Pumps, Heaters, Accessories & More
Stove & Fireplace Service & Repair
Stove & Fireplace Parts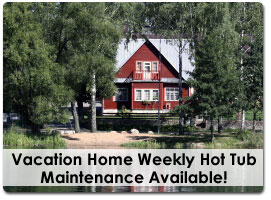 Since many of our clients are vacation homeowners we offer a weekly maintenance service for the convenience of those clients who may not be in the area year round. This ensures their hot tub does not develop problems during the time not in use. Hot tub maintenance has never been easier!