High Country Spa and Stove Center is a dealer of Country Stoves, now owned by Innovative Hearth Products. Many of their products carry a Burn Smart seal and qualify for a tax credit. A requisite for all of the manufacturers we work with, IHP also displays fine craftsmanship and appealing designs. Their work is of the highest quality and that is why we have chosen them as one of our trusted manufacturers.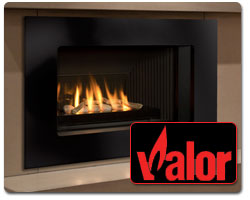 We are a proud dealer of Valor fireplaces because of their superior product and dedication to energy efficiency. Valor fireplaces do not require electricity. Their engines offer a combination of radiant and convective heat, which eliminates the noise of a fan. The Valor electronic ignition system also eliminates the need for a standing pilot light, saving fossil fuels and using less CO2 omissions.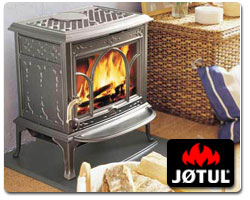 Jotul has been a leading manufacturer of cast iron stoves since 1853. The durability and hardwearing nature of cast iron make it a preferred material for building a stove. Cast iron stoves also store and distribute heat more evenly and for longer periods of time than other materials. Their quality standards and traditional yet innovative designs appeal to our aesthetic and our requirement for product excellence. Come see if a Jotul cast iron stove is right for you.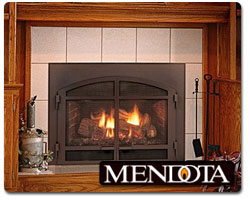 Johnson Gas and Appliance Company have been around since 1901. High Country Spa and Stove Center relies on their Mendota Hearth Division to provide us with the highest quality gas fireplaces and stoves. A fireplace is a luxurious and lasting addition to any home, so choose one that has function and style. We trust our manufacturer, Johnson Gas, will provide a fireplace to be admired.